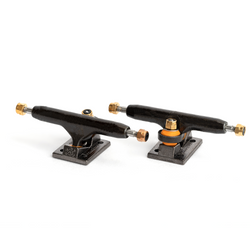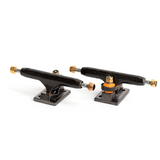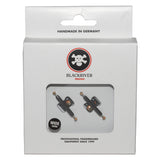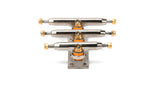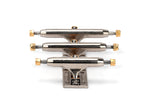 Blackriver 3.0 Wide Black Trucks (32mm)
The first professional fingerboard trucks are ready to be shredded, with a few new updates. The trucks are available in different color combinations, and will show the "used look" after time, just like real skateboard trucks.
The 3.0 Blackriver trucks also feature  a new stronger base plate with embossed logo, stronger axles and brand new locking nuts (do not over tighten!).
Included:
• 2 Trucks
• Eight mounting screws
• Lock nuts
• Blackriver fingerboard tool.
Choking hazard. Ages 10+.