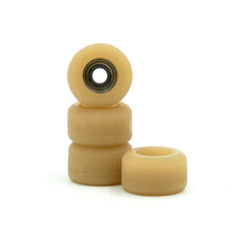 Piro Wheels Performance Minis (Tan)
The bowl mini is Piro's mid-sized wheel in the well received bowl shape. A best of both worlds providing the technical advantages of a shorter wheel, but with a wide enough riding area.
Featuring:
Locked single bearing design
Durable 65D urethane – perfect amount of grip, and squeak
Street Shape – 6.5mm x 4mm
ABEC 9 bearings – fluid smooth and speedy fast
Each package includes 2 x Piro Stickers.