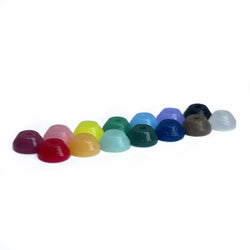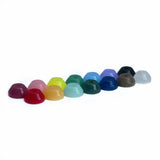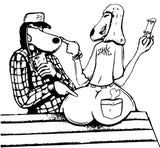 Zane V.2 Xtra Soft Bushings
ZANE SHIT OR NOTHING! 
ZaneShit V2 xxxtra soft bushings are made with a very soft yet very durable urethane rubber that allows you to ride your trucks as loose as you could ever imagine while still somehow remaining even more responsive than our original 'Pro Series Bushings'. These are quite possibly the best bushings we will ever release.
**The New and improved V2 xxxtra soft shape features 2 conical top bushings and 2 slightly conical bottom bushings for the best performance and slightly larger bushings for even better fitment. All while still remaining XXXtra soft. These bushings are a new standard for zaneshit and offer the best riding experience.****
If your kingpins are longer than standard, adding the included stainless washers will help your hangers not 'wobble'.
***Do not over tighten, this could cause the bushings to warp or even tear. ***
Each set comes with: 
-2 cone shaped top bushings
-2 barrel shaped bottom bushings
-2 pivot cups
-2 top washers (
suggested for use on all nut-style trucks
)