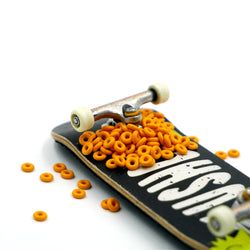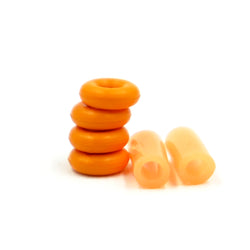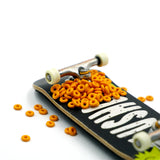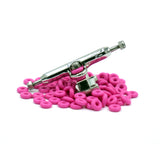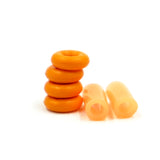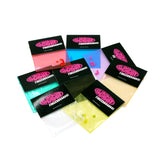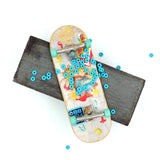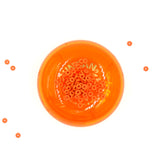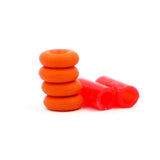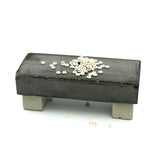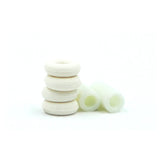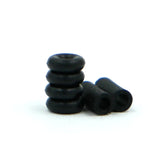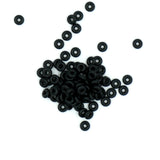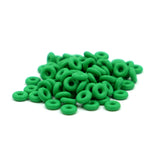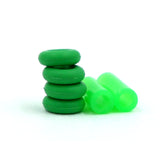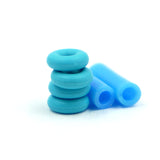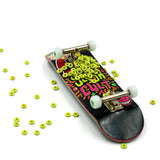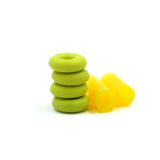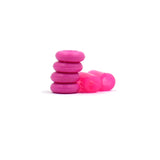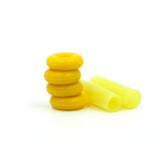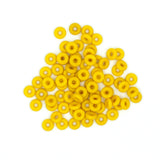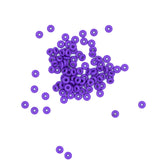 Rattlerz™ O-Ring Fingerboard Bushings
Slushcult presents the Rattlerz™ O-rings.
The perfect set of O-rings to tune your trucks how ever you want to ride! We're not reinventing the wheel here, just providing a solid place to get this type of tuning. We have personally tested over 20 types of O-ring style bushings before landing on these. The medium duro rubber (vs soft silicone you normally see for fingerboards) provide long lasting use while holding its shape and not stretching (blowing out). They can be used as a top bushing alternative while eliminating the use of metal washers or riding all together for an extreme loose ride. We don't care how you set them up just get them on your board and ride them!
Suggested Set Ups:
For a very loose ride that still snaps back to center every time: 
•1 Rattlerz on top (no washers, the strong medium duro ring eliminates this need)
•1 Zane Shit or South Soft bushing on bottom
• Use provided Hard Duro pivot cups vs stock

For a extreme loose ride that truly rattles when pressure is not applied:
•1 Rattlerz on top (no washers, the strong medium duro ring eliminates this need)
•1 Rattlerz on bottom
• Use provided Hard Duro pivot cups vs stock
Each set comes with:
-4 Medium Duro Rubber O-Rings 
-2 Hard Duro Pivot Cups